August 16, 2019 - 195 views
| | |
| --- | --- |
| Genre | chillout, pop, ambient, world, 00s |
Suzanne is a name of at least three acts:
1) A pseudonym of Suzanne D'Mello (aka Suzzane, Suzie Q and Suzi Q), a Bollywood playback singer known for her Western singing style.
She has sung several songs for music directors like A.R. Rahman, Pritam and Sajid-Wajid. D'Mello has several hits to her credit including songs from films such as "Slumdog Millionaire", "Singh Is Kinng", "Ghajini", "Golmaal Returns", "Dhoom 2", "Partner" and "Awarapan". She has also written film lyrics, sung jingles and done voice-over work.
She has been a featured young artiste at the Jazz Yatra festival and is one of the hottest voices in the country.
Discography
"Ee Hridayam" - Ye Maaya Chesave
"Hosanna" - Vinnaithaandi Varuvaaya
"Surili Akhiyon Wale" - Veer
"Rishte Naate" - "De Dana Dan
"Prem Ki Naiyya" - "Ajab Prem Ki Ghazab Kahani"
"Chiggy Wiggy" - Blue
"Poorza Poorza" - Life Partner (English Vocals)
"Ishq Vishk" - Wanted
"Le Le Mazaa" - Wanted (Backing and Spanish Vocals)
"Bhangra Bistar" - Dil Bole Hadippa! (Backing Vocals)
"Aahun Aahun" - Love Aaj Kal
"Twist" - Love Aaj Kal (English Vocals)
"Aalam Guzrne Ko" - Kal Kissne Dekha
"Soniye Billori" - Kal Kissne Dekha
"Latika's Theme" - Slumdog Millionaire
"Dreams on Fire" - Slumdog Millionaire
"Aye Bachchu" - Ghajini
"Tu Mera Jumbo" - Jumbo
"Jee Karda" - Singh Is Kinng
"Meow" (English and Hindi)- Golmaal Returns
"Vacancy" - Golmaal Returns
"EMI" - EMI
"Khushi" - Drona (Backup singer)
"Hey Ya" - Kidnap
"Hello" - Hello
"Rubaru" - Ru Ba Ru
"Na Dekho" - Ru Ba Ru
"Khwab Dekhe " - Race (Backing and English Vocals)
"Mujhpe Toh Jadoo" - Race (Backing and English Vocals)
"Race Saason Ki" - Race (Backing and English Vocals)
"Zara Zara Touch Me" - Race (Backing and English Vocals)
"You're My Love" - Partner
"Do You Wanna Partner" - Partner
"So Cool" - Go
"Mahiya" - Awaarapan
"Signaal" - Bhagam Bhag
"Pyaar Karke" - Pyaar Ke Side Effects
"Paisa Paisa" - Apna Sapna Money Money
"Dil Laga Na" - Dhoom 2
"Shake It" - Naksha
"Hibbaki" - The Killer
"Khalish" - Chocolate
"Jhoom" - Ek Khiladi Ek Haseena
"Bedhadak Badha" - Head & Shoulders
Sites: Wikipedia
2) Rock bands will always have their problems, drugs, girls, catching a break, and let's not forget the egos.
Suzanne on the other hand encompasses everything a rock band would want, fans, talent, catchy tunes, play on MTV shows, local radio support and e-buzz on the web. As odd as it may sound the only problem is distance; Suzanne's band members never see each other.
The genius of Suzanne came from Michael Kenneth (Guitar) writing and recording scores of songs in his shoebox apartment in New York City. Three long distance phone calls later Suzanne was born. Kelly Weeks (Vocal/Guitar) inspired by the Seattle Grunge scene, he plays in four different bands in Minneapolis. Joe Warner (Bass) hooked up with Michael and Kelly in High School where they performed in show choir ensemble together. Julian Morelli (Drums) born in Stockholm, son of an Argentine diplomat learned American rock n' roll in Jakarta, Indonesia. He met Michael while studying music in Boston where he currently gigs and teaches music full time.
Despite residing in three different cities, the band takes advantage of broadband connections, recording their tracks separately and sending them back and forth via the Internet. One song might travel 100,000 miles before being completed.
The band members finally met at BeatStreet studios in New York City for vocal overdubs to make sure they had chemistry. They did! With the successful completion of recording songs via the internet and the explosive charisma upon meeting for the first time, Michael shopped around until he came across a music supervisor at MTV who loved the band and used those recording in various shows. After the great news Suzanne recorded 10 more songs and signed yet another deal with MTV. Subsequently gaining the support of MTV, Suzanne soon begin to receive thousands of fans and several thousand plays on their Myspace page, as well as local and internet radio play.
Suzanne is a classic fairy tale told in a modern day rock setting. High school friends get together joined by an addiction to rock n' roll; travel their separate paths and reunite years later to form a virtual rock band. Their songs share the loneliness and frustration brought on by the miles between them trumped by patience and hope. Passion that existed in early rock n' roll continues to fuel Suzanne in a digital age. It's amazing how one simple click can ignite these emotions and connect millions of people around the world.
Problems and behind the scenes stories aside, distance is the surprising element that brings this band and its fans closer together.
3) Suzanne was a participant in the 2008 School project X-Factory and covered an Ashlee Simpson-song.
Source
Top Tracks 1
You Can't Have Me
2
Latika's Theme
3
Aye Bachchu
4
Dreams On Fire
5
How
6
Latikas Theme
7
Swimming
8
Underwater (Intro)
9
You Might
10
Unfortunately
Top Albums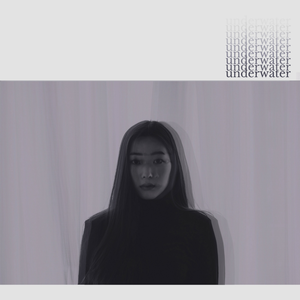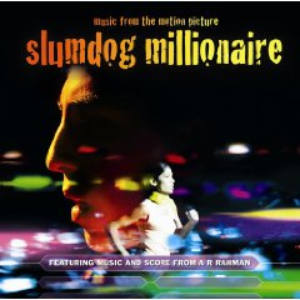 Slumdog Millionaire
tracks