 November 11, 2019 - 29 views
| | |
| --- | --- |
| Genre | folk, singer-songwriter, female vocalists, americana, country |
Lori McKenna (née Lorraine Giroux, born December 22, 1968) is an American folk singer/songwriter. Her album releases to date include Paper Wings and Halo (2000), Pieces of Me (2001), The Kitchen Tapes (2004), Bittertown (2004), Unglamorous (2007), Lorraine (2011), and Massachusetts (2013).
Lori McKenna's first name is actually Lorraine. She is named after the mother she lost when she was only seven, but whose impact on Lori's life reverberates to this day. In her sixth album, Lorraine, she considers the influence of her mother, who died at roughly the same age Lori is now, as well as her own place in relationship to her husband, family and community. It is her most personal album to date.
On the title track, Lori thinks back to scenes she remembers from her childhood (or thinks she does: "Well I don't know if this part is true/How memories lie the way they do") and how they reflect on her mother's character: hard working, uncomplaining, sacrificing and loving, despite the health challenges that would eventually take her from her family. Lori allows the small details to carry the story. She remembers her mother smiling and dancing to a Judy Garland Carnegie Hall concert recording: "She said her cousin had a balcony seat." If you lean in closely, you see the portrait of Lorraine taking shape. Her mother found joy in the music and joy that someone close to her had been lucky enough to be there, but no hint of feeling deprived for not experiencing it herself. Lorraine's place was with her family, and she found contentment there. In the last verse, Lori looks at herself with the hope that she's worthy of the name she was given, and the recognition that she might just be falling short ("I swear I've tried to be worthy of/The name they gave me when I was young/But I ain't that pretty and I ain't that brave/My kids have seen me cry/They should have given her name to my sister Marie/That don't mean a thing to you but it does to me").
Lori's unusual combination of professional and personal life, at least in the context of the modern music industry, is well-documented. She grew up in Massachusetts in a musical household. Her father was an excellent singer, and her mother played the piano. Two of her older brothers were songwriters, one of whom (Richard) she considers largely responsible for her career. He accompanied a reluctant Lori to open mic nights and gave her confidence that she was good enough. She began performing her songs in public at age 27, after she and her husband Gene already had three children. She and Gene continue to maintain a happy home in Stoughton, Massachusetts, adding two more children to their full lives. In addition to family, place has an important role in Lori's songs.
"Buy This Town" almost didn't make the album. It was written the day after the album was completed, but Lori felt so strongly about the song, she and album producer Barry Dean went back to the studio to record it.
It's a love letter to Stoughton, replete with images of the working class environment and the good, hard-working people that are her neighbors. In the last verse of the song, she writes of a firefighter at the high school football game because his kid is playing. "That's my neighbor John," she says, "and his son Lucas is on the football team." She also speaks about how place plays a role in some of her strongest and most enduring memories. It's moments like a tearful one at the kitchen sink in the home she shares with Gene that Lori holds most dear ("If I could buy one night, I wouldn't buy the one you'd think/I'd buy the one when my eyes teared up by the light above the kitchen sink/And you held me tight, and you begged me not to cry/If I could buy the sweetness of one kiss, that's the one I'd buy/If I could buy one night"). The love of home and community is not some abstraction for Lori. It's central to who she is.
She eventually became a staple of the Boston folk music scene, where she became friendly with Mary Gauthier. "We were the two old ladies in a sea of young faces," she jokes. When Gauthier picked up and left for Nashville, she brought Lori's music to the attention of her publisher. They got her music into the hands of Faith Hill, who fell hard for Lori's songs. Hill recorded three of them for her album Fireflies. Lori's way of articulating the love, pain and pathos of domestic life had a huge impact on Hill, and Hill's very public championing of Lori's music led other artists to Lori's songs. Tim McGraw, Carrie Underwood, Alison Krauss, Keith Urban and LeAnn Rimes are among the many that have recorded her songs in recent years.
That Lori is a master at chronicling the small, difficult moments between romantic partners as they navigate their relationships is a big reason her songs have been so popular with other artists. Though she and Gene have a strong and happy marriage, they, like all couples, have their moments when they are not connecting. Lori channels the vulnerability of those moments in songs that give voice to anyone who has felt insecure even in the most committed of relationships. In the lead track of the album, "The Luxury Of Knowing," the protagonist's constancy is juxtaposed against her partner's mercurial nature ("But just when I think you're a hurricane/You freeze right over and all that rain/Turns to ice and your whole world just starts snowing/And I don't have the luxury of knowing"), leaving her unable to feel secure in the relationship ("Damn it must be easy/Being in love with someone so blind/Cuz I'll tell you right now the only thing I really know/Is that you might change your mind"). There are also moments that celebrate the love that accompanies the daily grind. "You Get A Love Song" is a fun romp that reminds us that often there's no gold star or plaque for just showing up every day for your loved one, but at least for Gene, he gets the starring role in one of his wife's songs.
The increased acclaim for her song craft led to a record deal with Warner Brothers, who released her 2007 album Unglamorous. Working with Tim McGraw (who co-produced the album), an appearance on Oprah and an opening slot on McGraw and Faith Hill's Soul2Soul tour were heady experiences, and Lori is grateful for them. "The whole experience was wonderful, and there were several at Warner Brothers that worked so hard for my album," she says, but there was always a sense that her music and their goals were not going to result in a perfect professional marriage. "Recording in Nashville, as good as the experience has been in many ways, is not exactly the safest way to guard your creative instincts." Sales levels that would seem astronomical by the standards of the folk community that nurtured her were not enough for a subsequent regime at Warner Brothers, and they parted amicably. "One thing that did come out of that experience was a much deeper confidence in myself as an artist," says Lori, which was one reason she decided to take the reins back in her professional life. By choice, she has no label and no manager for the first time in her career.
The album closes with a prayer to Lorraine. Lori used to pray to her mother when she was a child: there was a strong sense that Lorraine was watching over her. "I think I made better choices in my life because I felt she was there," Lori says. "Still Down Here" is a prayer that Lorraine and all the loved ones who leave their earthly burdens behind remember the ones still here on Earth, still in need of their love and guidance. With a daughter so empathetic to the human condition and so loyal and loving to her family and community, one guesses that Lorraine is looking down, very proud.
www.lorimckenna.com
Source
Top Tracks
1
The Time I've Wasted
2
Wreck You
3
Your Next Lover
4
Falter
5
Witness To Your Life
6
Unglamorous
7
I Know You
8
Humble & Kind
9
Drinkin' Problem
10
I'm Not Crazy
Top Albums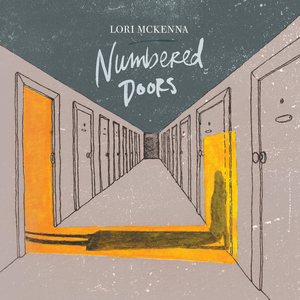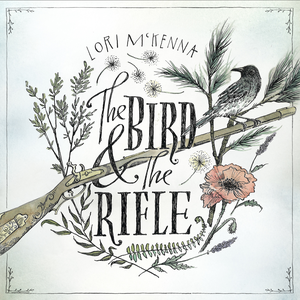 The Bird & the Rifle
tracks